Tools for independent, safe, durable journalism and media, present and future
Radical Networks 2019 Proposal
Replace sample info between [brackets] with your own!
Format: Talk ?and/or? Workshop Name: Juan Caballero
Pronouns: he/him Location: Berlin, DE Email: juan@sourcecheck.org Twitter: @by_caballero Repo: https://github.com/bumblefudge Url(s): https://www.sourcecheck.org/research/ Consent to being photographed?: Yes Consent to being on the livestream?: Yes
Speaker Bio and Profile Picture
I am a Berlin-based independent researcher working primarily in the niche of emerging identity tech (SSI in particular), with deep and broad expertise in decentralized publishing, privacy tech, tech politics, and tech economics. For an overview of current and recent research and writing projects, click around on my personal site.
I consider myself a kind of bridge between the software industry and its distant stakeholders in the activist, journalist, and cultural spheres. My background is in literary studies, journalism, and cross-cultural social sciences, and although my recent work is more technological, I consider my perspective still fundamentally oriented by justice and access equity.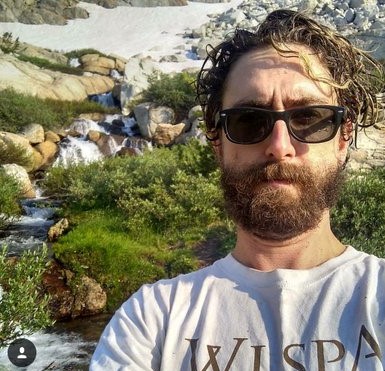 (feel free to crop or scale, might be a few pixels over)
Description
There will, I imagine, be plenty of presentations this year about platform responsibility, moderation concerns, gab on the fediverse, and the future of indieweb and decentralized publishing refracted through the broader regulatory and public techlash. Few people will be familiar, however, with the impact self-sovereign identity and its emerging infrastructure and platforms could have on all of these topics, from privacy and data rights to reputation management, licensing, anonymity, and discovery. If SSI infrastructure reaches a critical mass of adoption and legal maturity, self-publishing platforms like akasha.world, relevant.community, humm.earth, mastodon, micro.blog and the broader #indieweb will stand to gain from new forms of recommendation and discovery outside of the FANG monopsonies and ad cartels, even if they don't integrate SSI into their core functionalities. (For a more business-oriented description of the possibilities of latter, see my pre-press draft of a chapter from a forthcoming trade-press book on the subject). I would be glad to:
present a general overview/introduction to SSI in theory and as it is being built today,
zoom in on any of the more specific legal, social, or technical topics,
do entry-level workshops or man a "sign up desk" for various platforms,
lead or participate in more advanced workshops for coders on SSI architecture and integrations
be on more moderation, reputation, discovery, or SEO panels I would be comfortable with any of these formats, but this would be my first radical networks, so I defer to those programming to tell me what would be the most useful given the audience, the schedule, and the mood of the conference.
Equipment/technical requirements: [Projector, WiFi, etc] I'm easy, a powerpoint is nice but not necessary.
Full list of materials needed for attendees: [Paper pads, pens, etc] internet-connected device per person should be fine
Edited
by
Juan Caballero